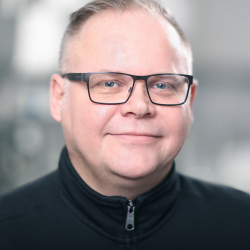 Jürg Eisenring
Kaufmann, Marketingplaner
Leiter Administration/Finanzen/interner Support
+41 44 283 29 92
+41 79 708 44 68
Labor Veritas AG
Engimattstrasse 11
CH-8002 Zurich
Telephone +41 44 283 29 30
Fax +41 44 201 42 49
admin [at] laborveritas [dot] ch
[sliHttps://maps.google.ch/maps?q=Engimattstrasse+11+CH-8002+Z%C3%BCrich&ie=UTF-8&hq=&hnear=0x479009f065e2660d:0xf79f687547879177,Engimattstrasse+11,+CH-8002+Z%C3 % BCrich & gl = ch & ei = cUDyUcy0EoGDO6zfgPgP & ved = 0CC8Q8gEwAAbutton link="Https://maps.google.ch/maps?q=Engimattstrasse+11+CH-8002+Z%C3%BCrich&ie=UTF-8&hq=&hnear=0x479009f065e2660d:0xf79f687547879177,Engimattstrasse+11,+CH-8002+Z%C3 % BCrich & gl = ch & ei = cUDyUcy0EoGDO6zfgPgP & ved = 0CC8Q8gEwAA" target="_blank" title="Auf Https://maps.google.ch/maps?q=Engimattstrasse+11+CH-8002+Z%C3%BCrich&ie=UTF-8&hq=&hnear=0x479009f065e2660d:0xf79f687547879177,Engimattstrasse+11,+CH-8002+Z%C3 % BCrich & gl = ch & ei = cUDyUcy0EoGDO6zfgPgP & ved = 0CC8Q8gEwAAr Karte zeigen"]
imprint
copyright
All texts and images are protected by copyright.
Postal address
Labor Veritas AG, PO Box, CH-8027 Zurich
Parcel address / domicile address
Labor Veritas AG, Engimattstrasse 11, CH-8002 Zurich
Payment transactions
We ask you to process payments using the following bank details:
Bank: Zürcher Kantonalbank, CH-8010 Zurich
Beneficiary: Labor Veritas AG, PO Box, CH-8027 Zurich
Account number: 1100-0524.060
Clearing number: 700
IBAN: CH68 0070 0110 0005 2406 0
SWIFT: ZKBKCHZZ80A
VAT number CHE-109.341.726 VAT
Contact person: Jürg Eisenring
Website development
James Communication AG, Waldeggstrasse 32, 6343 Rotkreuz
www.jamescom.ch
Liability notice
Despite careful control of the content, we assume no liability for the content of external links. The operators of the linked pages are solely responsible for their content. All information is provided without guarantee.
If you notice any errors or incorrect information on this website, please let us know.
This page was automatically translated with google translate.