Dear customers, dear business partners, dear friends and colleagues
As everywhere else, we are increasingly restricting the "radius of action". But we still keep our operations running as much as possible and carry out the important chemical or microbiological analyzes for you.
We reduced contamination risks relatively early in our processes and created distance between employees. If you want to bring samples, you can deposit them directly in front of our reception (in or next to the fridge) and place the order without contacting us personally. In any case, you should make sure that we contact the right person if something is unclear about the order ( analysis form ).
However, there is also the possibility that we will send you shipping boxes with sampling material and that you can organize the necessary examinations without our personal presence ( Spotlight No. 4 , sampling instructions ).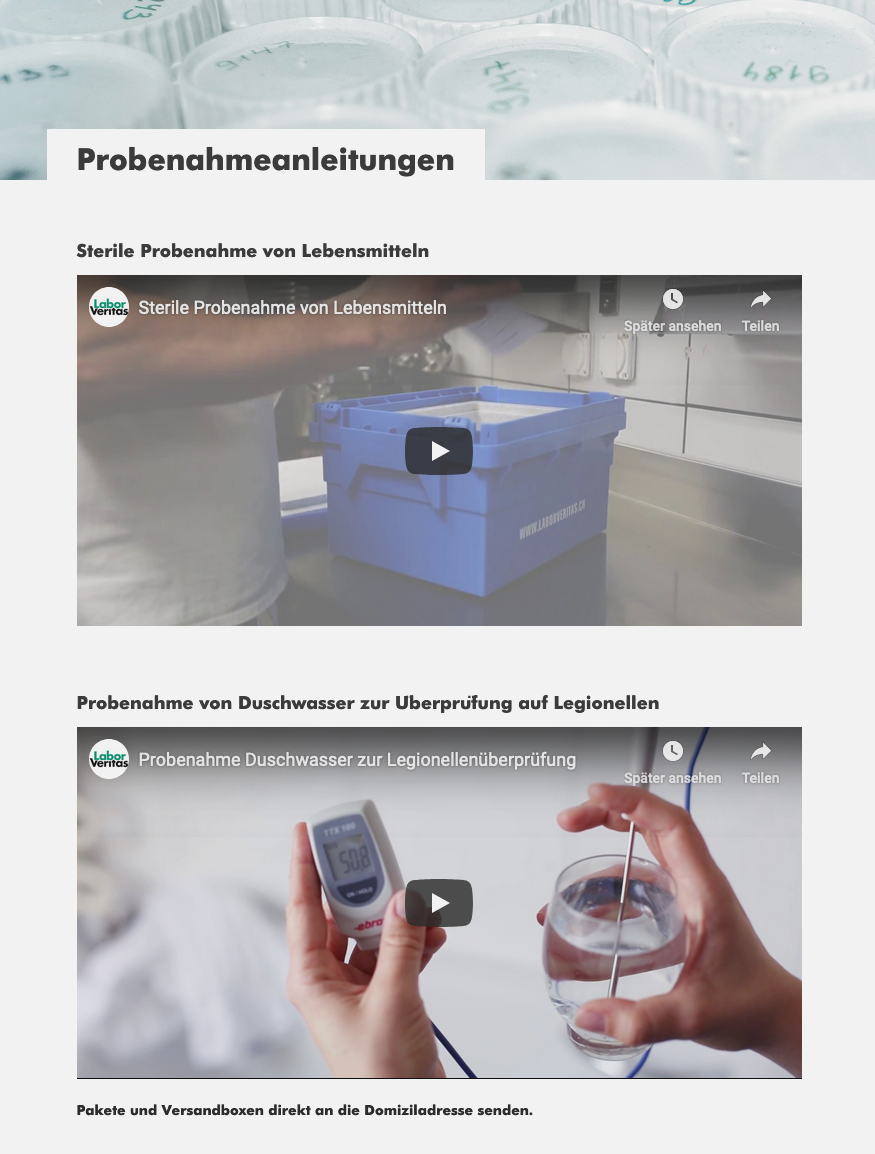 If you cannot reach your usual contact person within the next few weeks, call us on our central telephone number +41 44 283 29 30 or send an email to admin [at] laborveritas [dot] ch .
Your Labor Veritas team